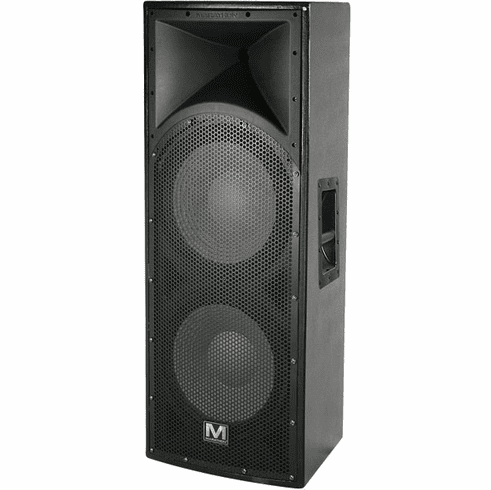 MARATHON ® ENT-215V2 ™ TEXTURE COATED DUAL 15" 2-WAY LOUDSPEAKER - ENTERTAINER SERIES
Product Description
TEXTURE COATED DUAL 15" TWO WAY LOUDSPEAKER HIGH POWER DRIVER ENTERTAINER SERIES - PA-15100DC EQUIPPED + TWD-1000 DRIVER 2400 WATTS PEAK POWER

The Entertainer Series Speakers delivers performance and value at an affordable price. These speakers provide extra low end range with its 15" woofer and superior horn.

Specifications:
Entertainer Series Dual 15" 2 Way Loud Speaker
Texture Coated finish
Power Handling: 2400 Watts Peak
Impedance: 4 ohms nominal
2" Compression Driver
Freq. Response: 45hz - 20khz
Dual 1/4 input and dual speakon inputs
Equipped with PA-15100 DC + TWD - 1000
Metal Grill
Recessed Handles
Dimensions: 18" x 19" x 46"
Weight: 110 lbs.

UPC: 111311004240